Symposium on the farewell of Professor Hans-Ulrich Demuth
On April 3, 2023, Professor Hans-Ulrich Demuth was given a ceremonial farewell by the Fraunhofer-Gesellschaft and the Fraunhofer Institute for Cell Therapy and Immunology IZI at a specialist symposium. More than 60 invited guests attended the event at the Fraunhofer IZI Leipzig.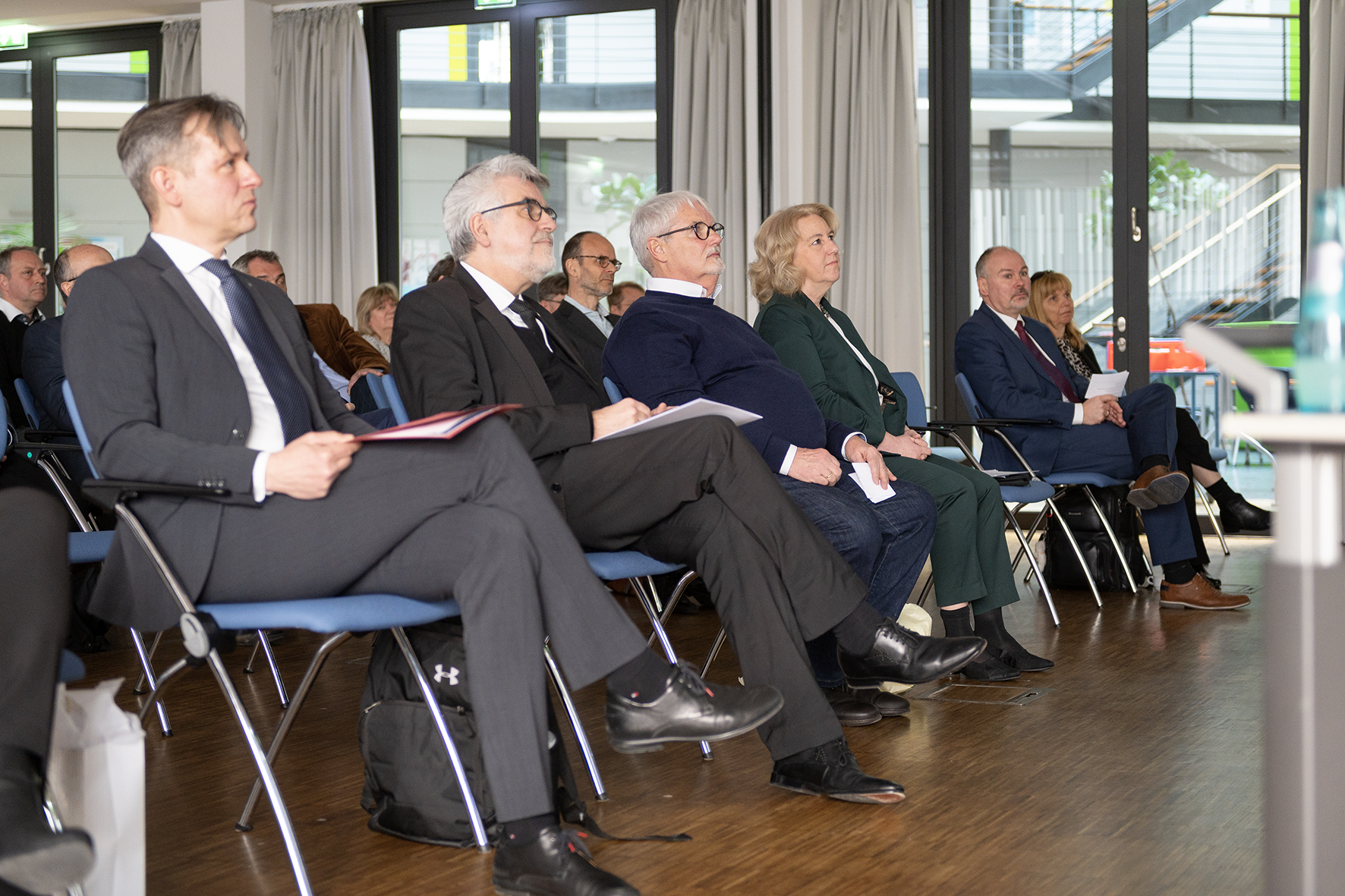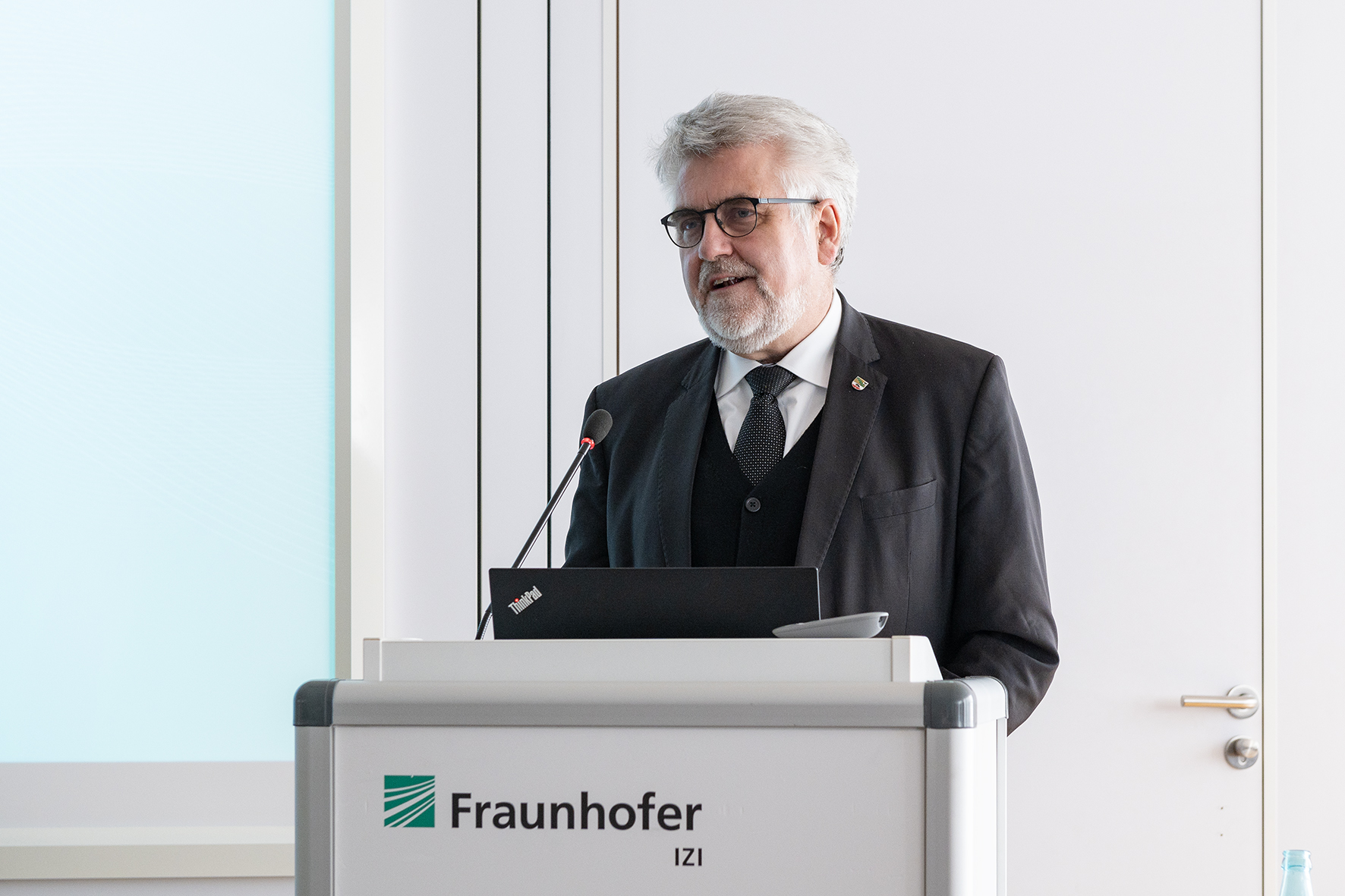 Demuth had already stepped down from the Fraunhofer IZI directorate in January 2020, but due to Corona, an appropriate farewell could not take place until this year. The renowned biochemist established the Fraunhofer IZI branch Molecular Drug Biochemistry and Therapy Development at the Halle (Saale) site in 2013. From 2015-2020, he also headed the institute's Bioanalytics and Bioprocesses Branch at the Potsdam-Golm site.
In April 2020, Demuth was appointed to the German Ethics Council. Here he is primarily dedicated to scientific and medical issues and their ethical and social implications.
During the symposium, to which former employees, partners and research colleagues were invited, Demuth's scientific and economic work was recapitulated and supplemented by current perspectives.
At the beginning of his professional career, Hans-Ulrich Demuth was intensively involved with the enzyme class of proteases, in particular with dipeptidyl peptidase 4, to which he and his colleagues were able to assign regulatory functions in insulin secretion. Based on this finding, Demuth and colleagues established a mechanism of action for DP-IV inhibitors, which is still used today in the treatment of type II diabetes mellitus.
In the further course of his professional career, Demuth focused on the study of post-translational protein modifications. A milestone was the discovery that the enzyme glutaminyl cyclase is responsible for the formation of pyroglutamate-modified amyloid peptides and plays an important role in the development of Alzheimer's disease. This was also followed by the development of therapeutically relevant compounds with the aim of developing a drug for the treatment of Alzheimer's disease.
Together with his colleagues at the Fraunhofer-IZI Molecular Drug Biochemistry and Therapy Development Branch, Demuth discovered that glutaminyl cyclases also play a significant role in pathogenic bacteria, particularly in periodontitis. This was followed by the idea of developing selective antibiotics based on glytaminyl cyclase inhibitors.
In almost 40 years of academic research and pharmaceutical development, Professor Demuth contributed to more than 370 scientific publications, 120 patents and the foundation of several biotechnology companies.
The Fraunhofer IZI would like to thank Professor Hans-Ulrich Demuth for his many years of commitment as a researcher, entrepreneur, lecturer and colleague.