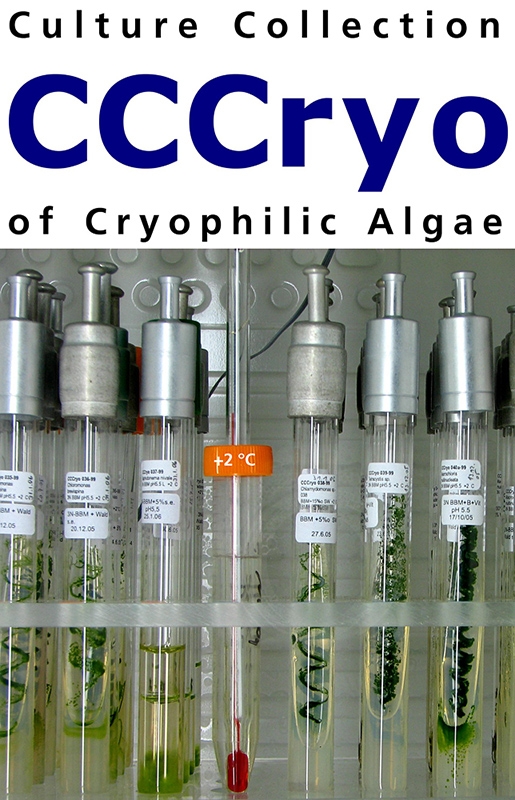 The Extremophile Research & Biobank CCCryo Unit is concerned with the adaptation strategies and usefulness of cryophilic (= cold-loving) freshwater micro algae, so-called snow and permafrost algae. The CCCryo the unit's culture collection, which is probably unique in its scope and diversity, provides the basis for work.
Cryophilic algae are exposed in many ways to extreme stress factors in their natural habitats. These include in the first instance cold, increased light and UV radiation, desiccation as well as severe alternations in nutrient and salt content. The goal of this unit is to characterize isolates collected on expeditions with regard to their diverse adaptation strategies to these extreme environmental parameters and to transfer the special metabolites developed by the algae to industrial applications.
For bioproduction on an industrial scale, the unit moreover developed suitable photobioreactors for the sterile mass cultivation of autotrophic organisms.